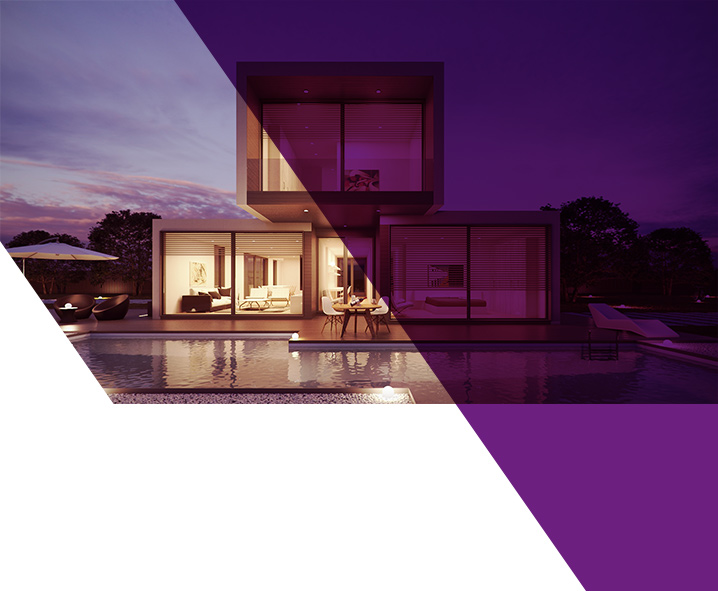 Gebouw
automatisering
Implementatie van nieuwbouwprojecten en modernisering van bestaande gebouwen is het ideale moment om ze uit te rusten met automatiseringssystemen. Hierdoor wordt de investeerder eigenaar van een intelligent gebouw.
Uw huis altijd
onder controle
Gebouwautomatisering kan bijvoorbeeld
de verlichting, verwarming, airconditioning, ventilatie
en de irrigatiesystemen omvatten, evenals elektrisch bediende rolluiken en rolluiken, lamellenjaloezieën, luifels, poorten, sloten, kleppen enz. De mogelijkheid van intuïtieve en gemakkelijke bediening van zo'n breed
spectrum aan apparaten is erg belangrijk,
en zelfs cruciaal vanuit het oogpunt van gebruikers.
Eenvoudige bediening
Elements of building automation can be controlled locally, by means of buttons, traditional wall switches, dashboards / graphic keypads etc., as well as remotely, by using mobile applications or remote control keyfobs. Some of the functions can be triggered automatically, by signals received from sensors or from other devices, as well as based on preprogrammed scenarios.

Comfort not only at home
An important advantage of the building building automation is that it can be implemented and will perform perfectly well in all types of buildings, including residential, office, commercial and industrial ones.
Building automation with SATEL
---
learn about our
solutions
The INTEGRA control panels are an effective combination of the alarm system and automation. An ideal solution for demanding users expecting security, advanced functionality and everyday comfort.
INTEGRA offers:
high level of security

implementation of

smart home systems

functional and intuitive

mobile application
convenient

local system control

integration with

KNX standard automation
The KNX system is a global standard for intelligent building solutions which enables implementation of advanced automation at the highest level. Thanks to its practically unlimited possibilities, it is recognized by even the most demanding users.
KNX offers:
perfect match

between

functionality and project

requirements

implementation of scenes and complex scenarios

requiring joint operation of various devices

energy saving

high

flexibility in selection of system components

(design, functionality)

easy extension and modification

of the system
optional

integration with the advanced INTEGRA alarm system