Reliable fire detection and alarm signalling system
Fire alarm
system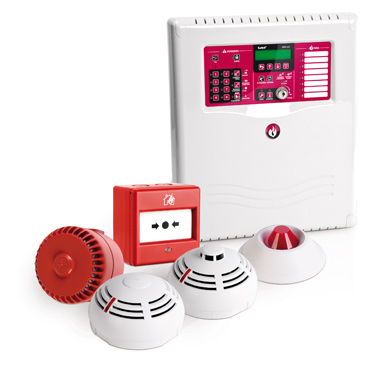 A combination of 20-year experience in an electronic security systems industry with an advanced manufacturing technology enabled to design and put into mass production a number of devices which have a lot more features than products in their class available in the market so far. Full compatibility with the requirements of EN54 standards enables to use of SATEL devices in any case when required by specified regulations.
CSP – where our solutions can be used
The CSP fire alarm system is state-of-the-art conventional equipment to be installed in in smaller facilities requiring a dedicated fire alarm system, e.g. in small hotels, guest houses, kindergartens, schools, libraries, livestock facilities, museums, bank branches, archives or manufacturing-warehousing halls. The CSP system is also an ideal solution for securing single rooms, i.e. locker rooms, server rooms or storerooms.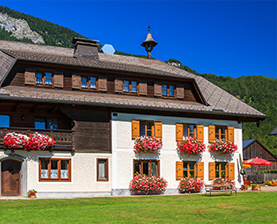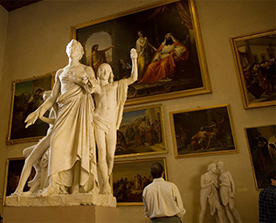 The broad range of available devices, from manual call points adapted for internal and external installation to automatic smoke detectors, heat detectors and multi-sensor detectors, allows to customise a security level to given facility's needs. The possibility of connecting several fire hazard alarm devices enables the CSP system to ensure an effective fire alarm functionality. Outputs to fire and damage information systems systems constitute another advantage of this solution. Connecting the CSP to specialist fire monitoring systems makes it possible to call rescue and fire fighting services automatically.
Conventional systems such as the CSP are an excellent choice for smaller installations due to lower commissioning and maintenance costs, simpler operation and servicing. It must be noted that, in the case of smaller installations where a fire source is usually more easily detected, effectiveness of a conventional system will be the same as offered by more extended addressable solutions. You must also remember that each fire alarm system requires periodical testing of its components in order to ensure its effectiveness when necessary.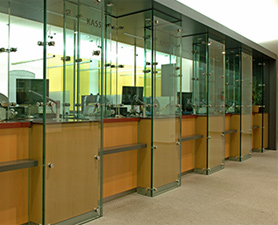 FUNCTIONALITY OF CSP-200 AND CSP-100 SERIES FIRE ALARM PANELS
CSP-200 and CSP-100 fire alarm panels are intended for implementation of complex fire alarm signalling systems in small and medium buildings. CSP 100 range of panels offer all the most important functions required for certified fire signalling systems, ensuring easy installation and maintenance. The 200 series is additionally fitted with readable LCD display, thanks to which not only programming and periodical maintenance, but also everyday operation are considerably easier. The 200 series panels offer the most advanced features amongst conventional fire signalling systems.

Wide range of necessary accessories
SATEL's product range of fire alarm signalling devices is truly complex. Therefore, besides the panels and associated devices, the range of products includes automatic fire detectors (smoke, heat, multi-sensor), manual call points and signalling devices. The offer is supplemented by auxiliary accessories, such as local fire alarm indicator or industrial base for automatic detectors, which makes installation of the detectors with the use of conduit pipes easier.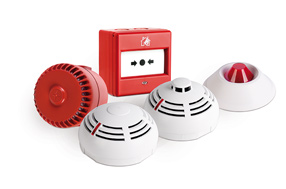 BENEFITS

Advantages for the user
The SSP Fire Detection and Alarm System (FDAS) meets the strict EN54 safety standards. It is managed by CSP fire alarm control panels (FACP) with an easy to read front panel for convenient system operation.
The FACPs have two non-volatile memories. One collects up to 8999 events (and alarms), while the other stores up to 9999 alarms only. These data will help you, for example, to identify errors when operating the system. They can be exported to common file formats (e.g. CSV).
The system can also be operated via the so-called panels (located up to 1 km away from the FACP). These devices, installed e.g. in the security building, provide access to all functions of the system and its current status data. The latter can also be tracked remotely - through the Java Web Start application. When the control panel works with the CSP-ETH Ethernet module, information is available in the Virtual PSP panel visible in the web browser.
Dust and dirt can interfere with proper operation of smoke detectors and smoke / heat detectors, and can trigger false alarms. That is why SATEL detectors are equipped with a system that detects soiling of the measuring chamber. Soiling is indicated by a LED and requires service personnel intervention. Such a solution significantly improves system efficiency and fire safety.
Advantages for the installers
All the CSP fire control panels have been pre-configured so as to minimize the necessary programming of the system. With the factory default settings you get a well-functioning system, which only requires connection of devices to the appropriate inputs and outputs of the FACP. If necessary, you can change these settings and program the system using the panel buttons or the software installed on the PC.
The ability to configure additional relay inputs and outputs enables the FACPs of the CSP 100 and 200 series to perform additional functions beyond the local fire signaling. For example, they can work with an access control system or an audible warning system.
Advantages for the service personnel
The CSP fire alarm control panels are characterized by many well thought-out solutions for easier periodical inspections and maintenance of the system. For example: access to the service mode is protected by a password entered using the keys on the FACP front panel, so you do not have to open enclosure of the device to change its configuration. In addition, the detector testing function makes this task easier to do by one person, and thus minimizes the number of people needed for efficient verification of the system.
The use of a single 12 V 17 Ah standard battery speeds up the diagnostics and reduces the cost of its replacement. Advanced tools that allow you to diagnose individual functional blocks of the system and thus make the identification of possible faults quick and easy are very helpful too. It is also worth mentioning the extensive event memory with the function of data exporting to common formats (e.g. CSV), which makes it easier to archive the registry of the entire system functioning.
CSP FIRE SYSTEM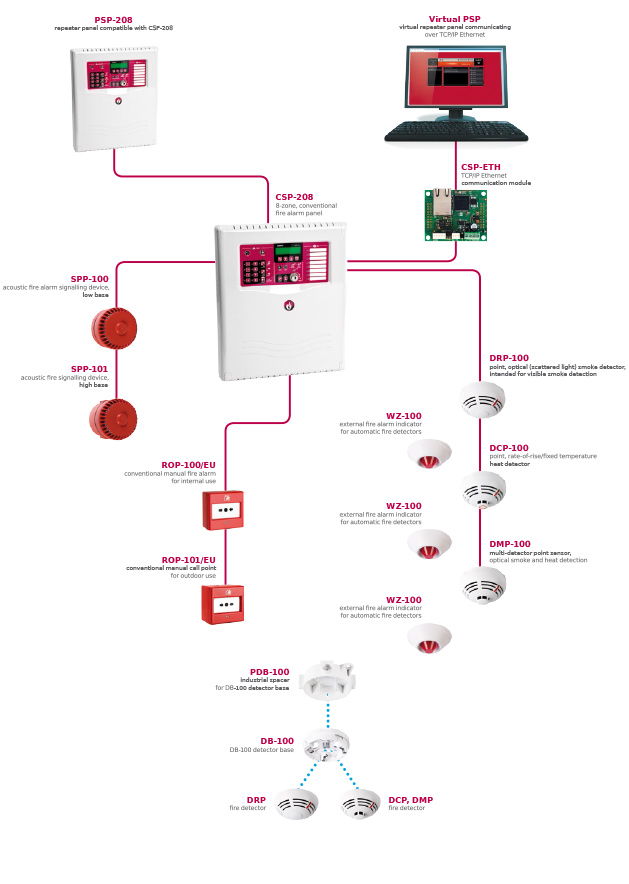 Characteristics
CSP 200 and 100 series

200 series
100 series
CSP-208
CSP-204
CSP-108
CSP-104
Number of supervision zones
8
4
8
4
Number of alarm outputs
2
2
2
2
Outputs to Fire Alarm transmission devices/Fault transmission devices
yes/yes
yes/yes
yes/yes
yes/yes
Number of programmable inputs
4
4
4
4
Number of programmable outputs
8
4
8
4
Display facilitating service
yes
yes
no
no
Compatibility with remote repeater panel
yes
yes
yes
yes
Compatibility with a virtual panel
yes*
yes*
yes*
yes*
AUX (12-18V) power supply
yes
yes
yes
yes
AUX24 (24V) power supply
yes
yes
yes
yes
Event memory capacity
8999
8999
8999
8999
Alarm meter capacity
9999
9999
9999
9999
*The function requires connection of CSP-ETH module